Manual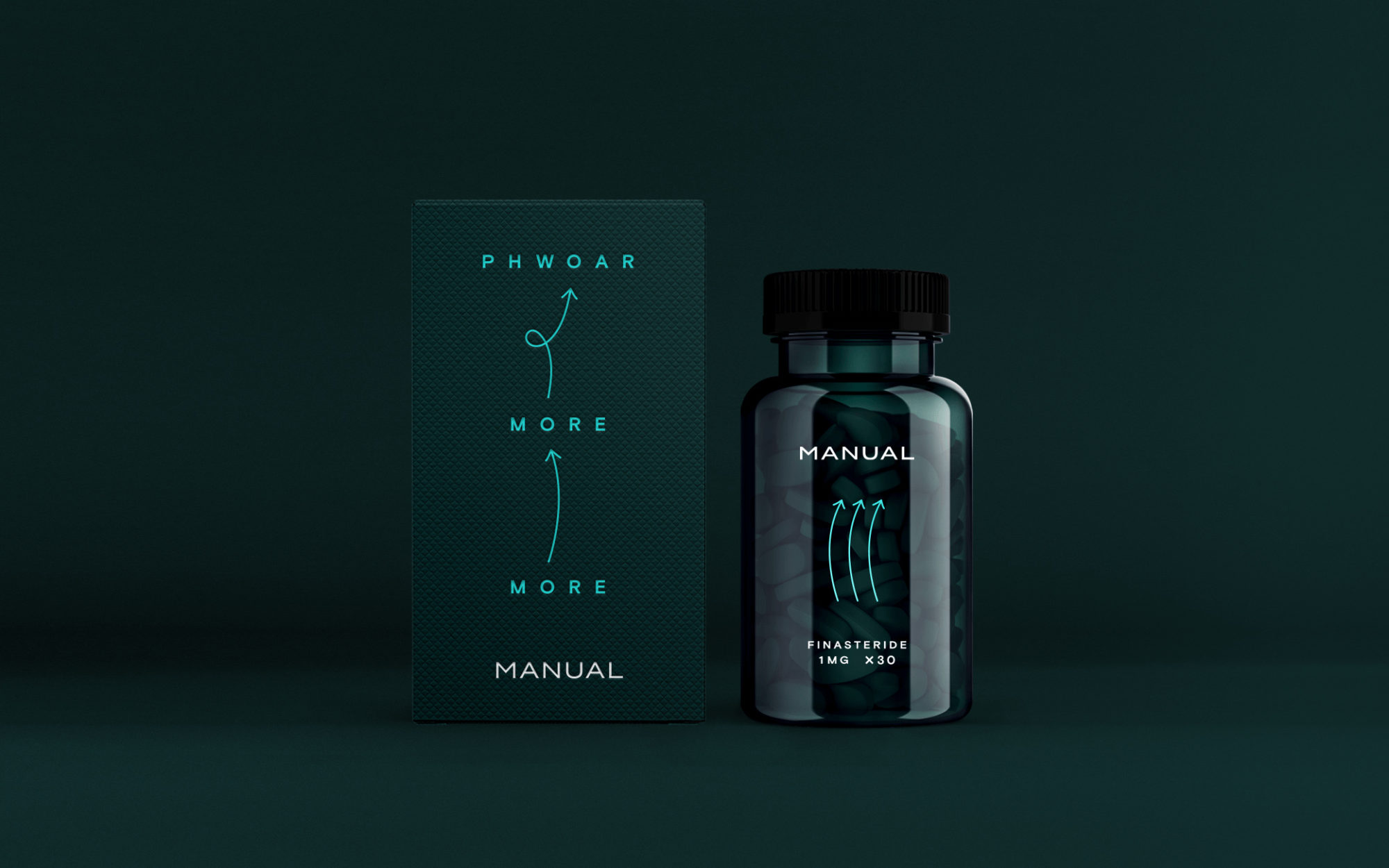 The context
Launching into the competitive wellness market, Manual saw an opportunity to help tackle the stigma surrounding men's mental and physical health. Offering a range of men's products, they wanted a brand that would bring positivity to men's wellness.
What we did
Inspired by their name, 'Manual', we created the guy's guide to making positive decisions. We wrote in a charming tone but with an instructional, action-led structure, like a manual. We developed an aesthetic inspired by manuals using arrows, pointers, bitmap textures and a step-by-step approach to content.
We wanted to show men we were on their side, with fun packaging for erectile dysfunction and hair loss that eased embarrassment and an impactful OOH campaign that got the conversation started.
Impact
Secured £5m seed funding raised pre-launch after our initial brand development
My Role
Creative Director, Onwards Agency

Collaborators
Brand narrative & name, FNDR
Photography, Matt Davis